Vietnamese food is one of the brightest gems that brings Southeast Asian cuisine to become world cuisine. Visitors traveling to Vietnam give many compliments when enjoying special dishes in this S-shaped country. There are so many delicious dishes that you may have a headache in deciding about what to eat first, right? EzyRemit will help you by listing out the 6 best dishes you must try when traveling to Vietnam! 
---
1. Pho -

World

famous

Vietnamese

dish
Image source: Sainsbury's Magazine
Pho is the first Vietnamese dish that you must try when you come to Vietnam because it is the traditional dish of the Vietnamese people. You can easily come across countless pho restaurants on every street in Vietnam. A bowl of pho will have white noodles and hot broth along with thin slices of beef or chicken (there are many variables, your choice!!!). Magic tips: your pho bowl will be much more delicious when using accompanying vegetables such as herbs, bean sprouts, onions and cilantro, basil,... Available seasonings such as chilli, lemon, fish sauce, soy sauce,... are available to customize to your taste.  
Nowadays, pho is available all over the world and you can enjoy it wherever you are, but what could be better than enjoying Vietnamese pho in Vietnam itself, right?  
Travel to Vietnam with no stress of carrying cash: https://ezyremit.com/CashPassport# 
2. Bun Cha - 

The Capital's Specialty Dish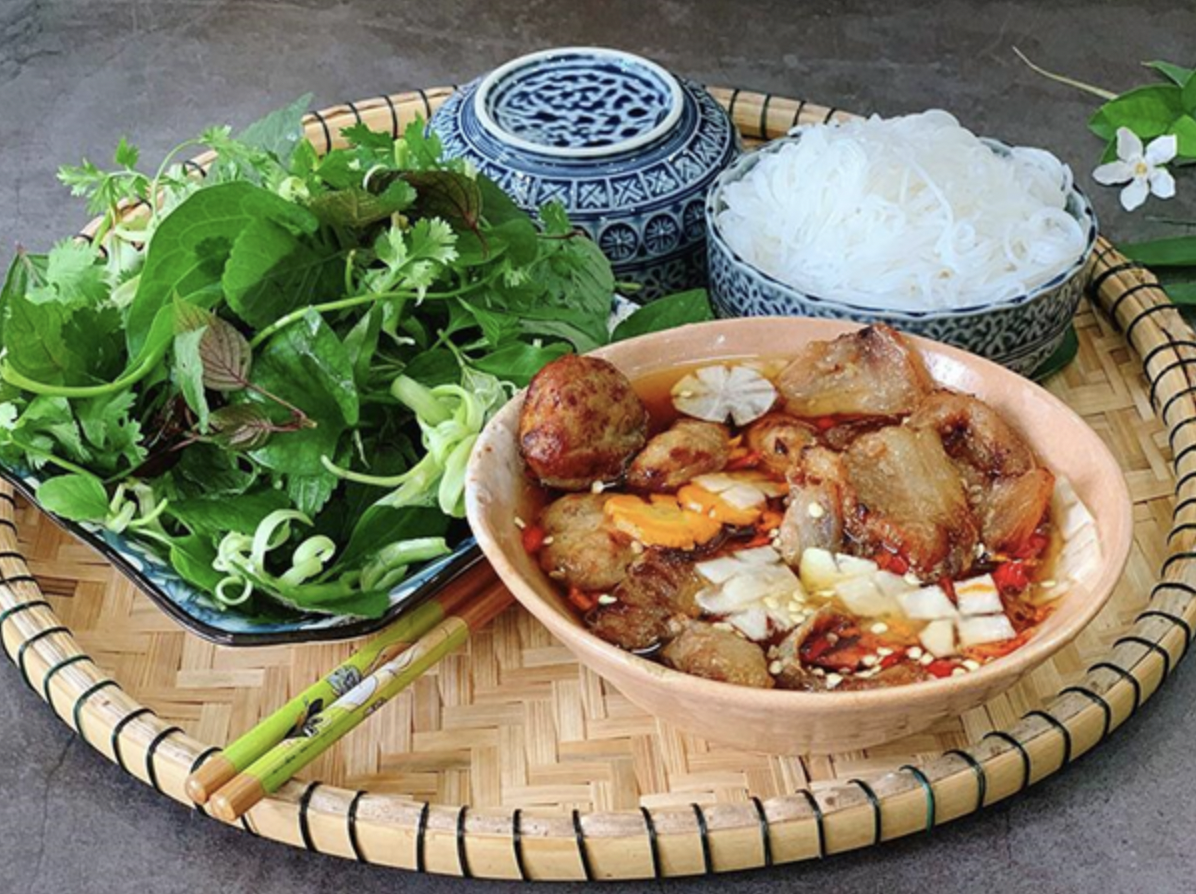 Image source: Gotadi.com  
Bun Cha Hanoi is a dish everyone likes. This dish consists of rice vermicelli, pork chop (made from pork, then marinated and grilled), grilled loin, sweet and sour fish sauce, and pickled papaya with a plate of fresh green vegetables. . To make the broth richer, you can add chilli, lemon or a few slices of garlic, etc. "Nem cua be ", and "nem ran" are also perfect choices to eat with vermicelli. This delicious Vietnamese dish was praised by US President Obama and famous chef Anthony Bourdain during his visit to Vietnam in 2016. So, why not try "Bun Cha" for a complete trip in Vietnam!? 
 => Travel with no heavy cash in Vietnam with EzyRemit: https://ezyremit.com/CashPassport# 
3. Banh mi - The K

ing

of

Vietnamese

 S

treet

 F

ood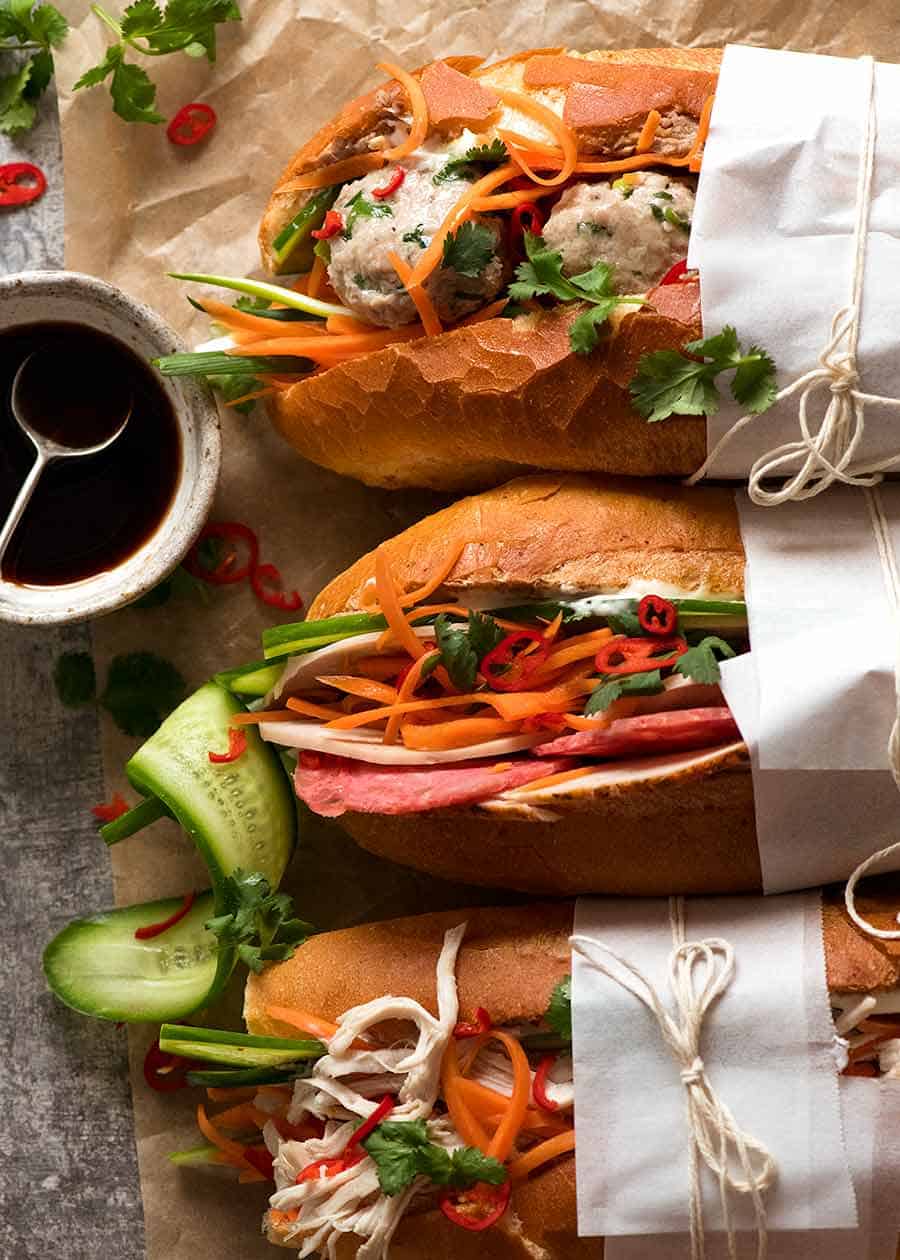 Image source: RecipeTin Eats
On almost every street in Vietnam, everywhere you can find Banh mi which is not only delicious but also very cheap. In 2012, the Guardian voted Banh Mi at the top of the world's best street foods, so it's undeniable that this dish is amazing. Vietnamese bread has a crispy crust, soft inside, and a filling. The filling will have many types, so the bread has different names. In addition, bread can be served with many other dishes such as "bo kho", "xiu mai",... Yummy!  
4. Banh Xeo - 

The Addictive Vietnamese "Crepe Cake

"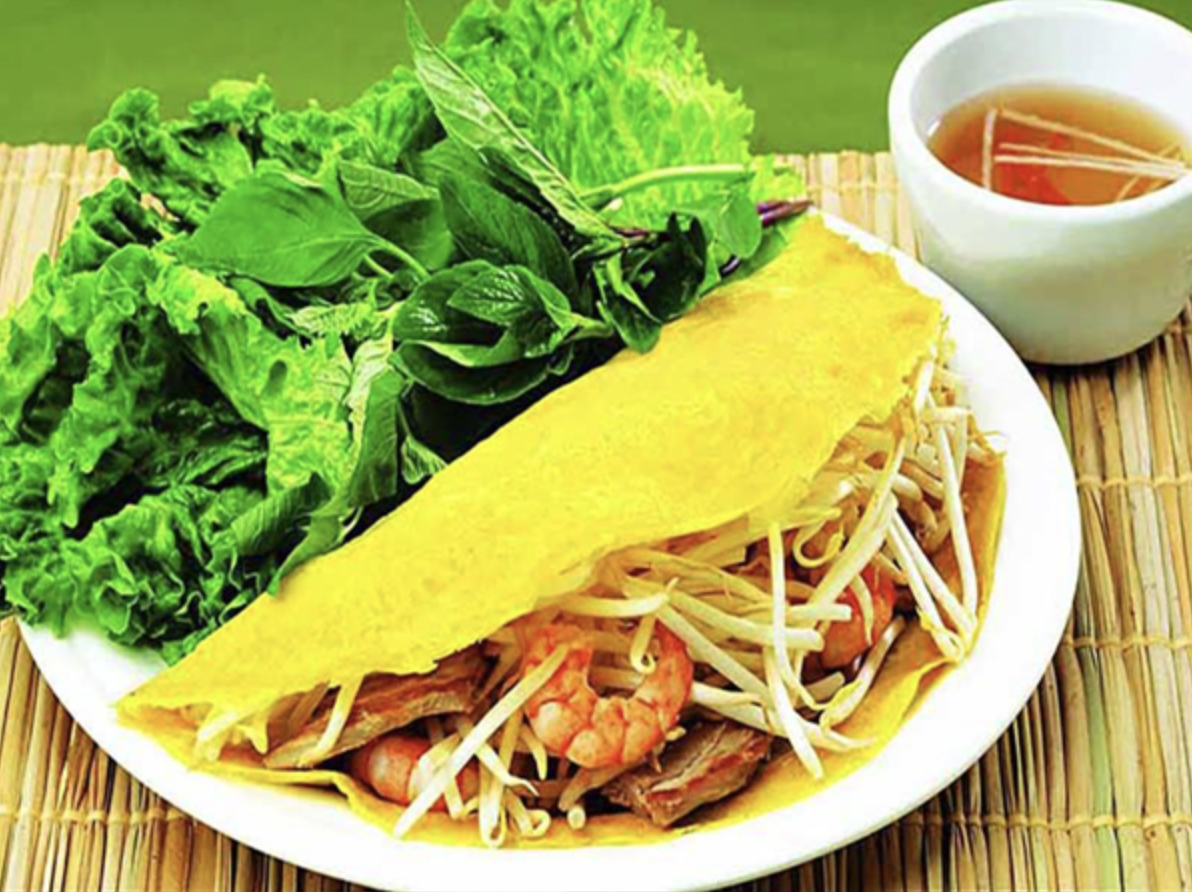 Image source: Eva.vn
Banh Xeo consists of crispy crust, shrimp, meat, and bean sprouts with sweet and sour garlic fish sauce. Depending on the region, there will be different types of Banh Xeo, but the taste is still similar. Therefore, no matter where you go in Vietnam, you can enjoy this heavenly taste!!!
5. 

Hue 

Beef Noodle Soup - Hue's Specialty Dish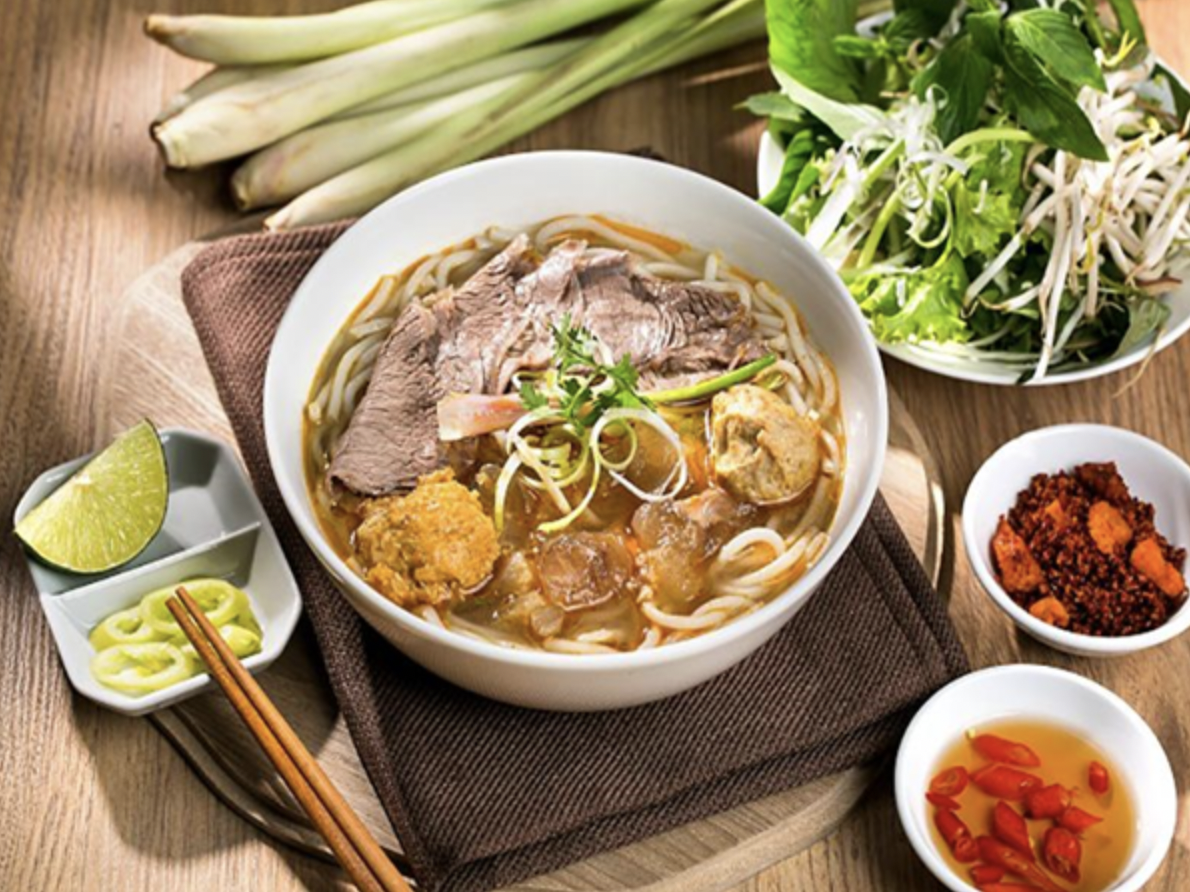 Image source: Vinpearl.com
The main ingredients of this dish include vermicelli, beef, and pork rolls along with a rich broth of lemongrass and shrimp. This Vietnamese dish is also praised by famous chef Anthony Bourdain: "Hue beef noodle soup is the best soup in the world that I have ever tasted". If you come to Vietnam, the Hue beef noodle soup cannot be missed! 
Having Bun Bo Hue in Vietnam with no stress of getting cash stolen: https://ezyremit.com/CashPassport# 
5. Snails - Best Dishes To Chill With Beers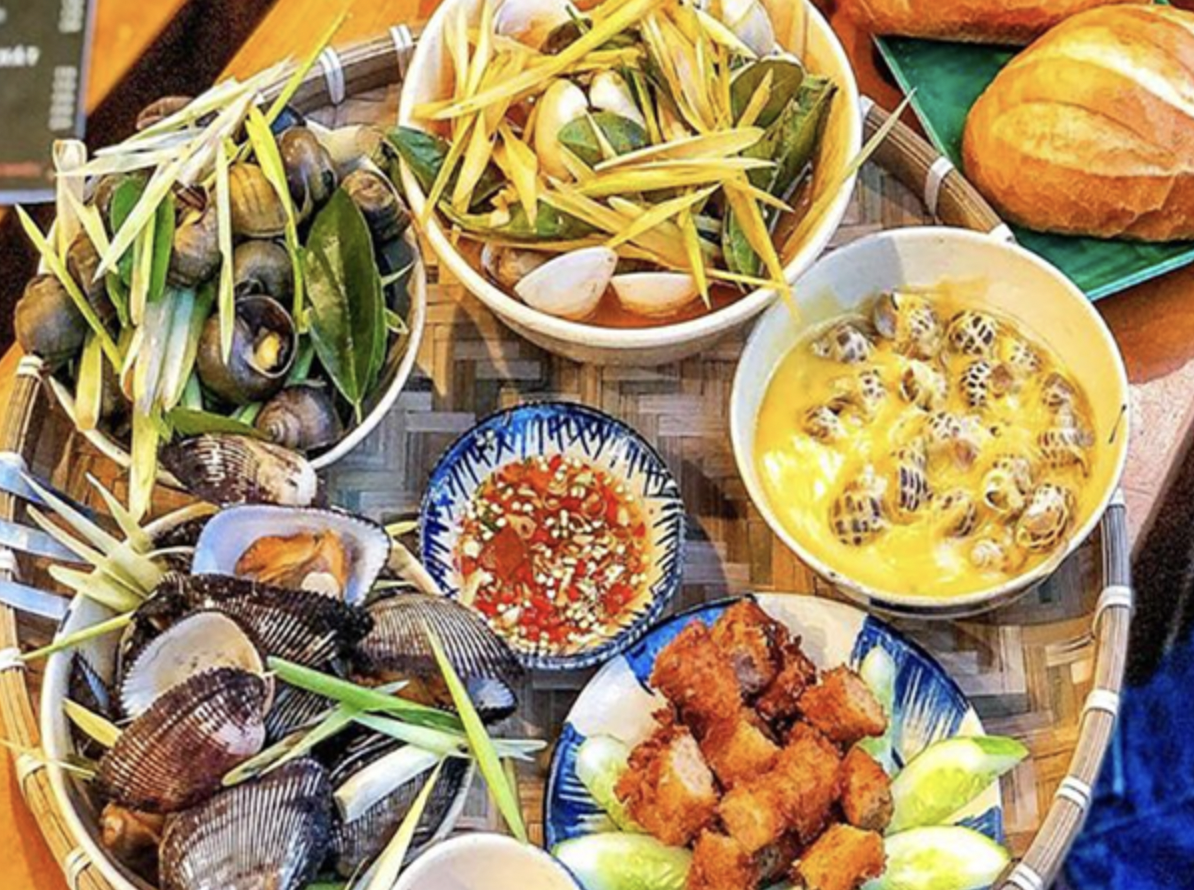 Image source: Digifood.vn
Why snail? Surely many of you wonder why you should try snails when you travel to Vietnam, right? In Vietnam, snails are cooked in many different ways such as boiled, steamed with lemongrass, garlic butter sauce,... When coming to Vietnam, in addition to visiting famous places at night time, to experience authentically like Vietnamese people, you can invite friends to enjoy delicious snail dishes, and drink Vietnamese beer on the crowded streets of Vietnam, such as Bui Vien, which will also be a memorable experience!
Get your EzyTravel now: 
→ App Store: https://bit.ly/EzyRemitAppStore 
→ Google Play: https://bit.ly/EzyRemitGooglePlay